Wiring the IP Reader-Controllers
The latest access control systems are much easier to install than the older systems. Of course, it's only easy if you know exactly how to connect everything. The devil is in the details, and this article provides the wiring diagrams you need to make your access control system work.
As a review, the advantage of IP access control systems is that everything is located at the door. The following diagram shows an example of an IP access control system that uses a reader-controller.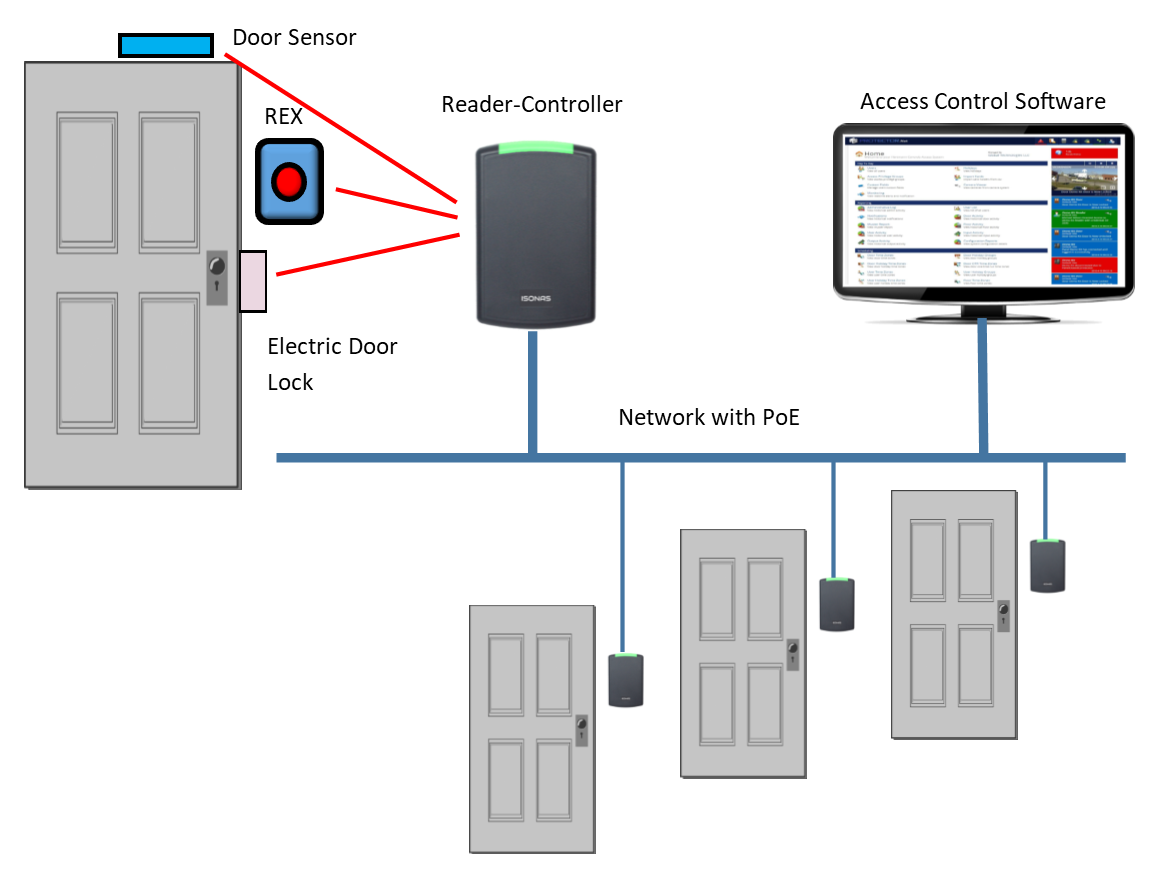 Continue reading →