How to Select IP Cameras that NDAA Does Not Prohibit
In 2022, the US government banned Hikvision, Dahua, and other Chinese-manufactured cameras. Unfortunately, they do not meet the requirements established by the National Defense Authorization Act (NDAA) and can't be sold to government agencies. Though this was a political move, it also recognized certain security risks associated with these cameras. Even though the Hikvision is no longer available, other camera manufacturers have equivalent cameras.
This article provides alternative cameras with even better performance and a lower price.
The US State Department had purchased thousands of the Hikvision cameras, and some were installed in US consulates worldwide. The US government is just getting around to replacing their Hikvision cameras with alternative, non-restricted ones.
Even before the ban, the security industry had recognized a severe security issue with the Hikvision cameras. When they were installed for the first time, the cameras automatically located the router and changed the settings. They opened a port that allowed outside sources to access the camera remotely. If the installer didn't change the setting, bad players could access the camera. Since Hikvision is a Chinese-owned enterprise, this router change was a significant security issue.
Hikvision and Dahwa IP Cameras
Hikvision, Hanwha, and Axis have product families with different capabilities and price points. The IP cameras range in price from around $150 to over $1,000. You can purchase low-cost, simple solutions and high-performance AI-enhanced IP cameras from manufacturers such as Hanwha and Axis.
Hikvision Cameras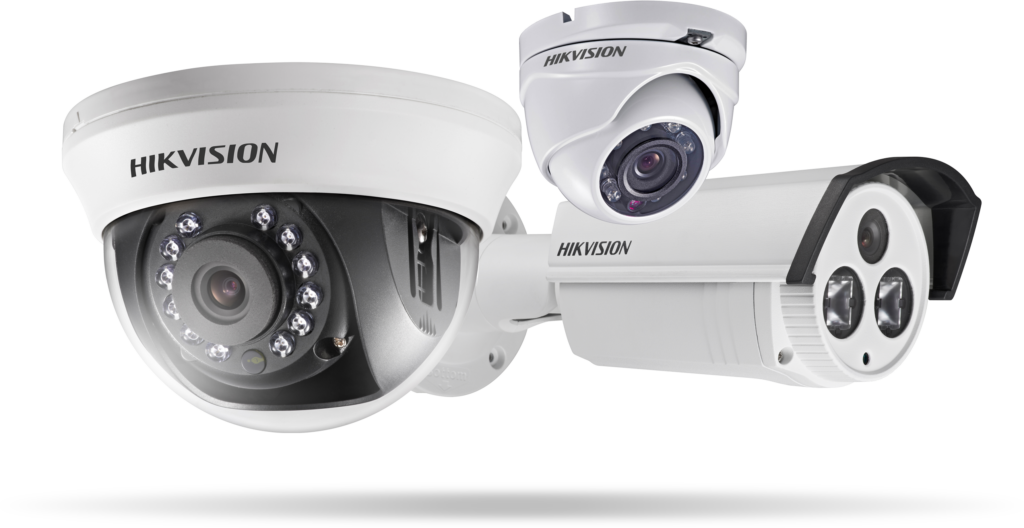 The Hikvision product families include Value Series, Smart, Intelligent, and Expert Series. The camera groups are defined by pricing and capability.
The Value Series is the lowest-priced family with fewer features than the higher-priced models. For example, the model DS-2CD1143G2 is a 4 MegaPixel dome camera that sells for around $100. It has a fixed 2.8 mm or 4 mm lens and reasonable low-light capability.
The most expensive Intelligent Series includes higher resolution, AI-type features such as perimeter protection, People Counting, Heat Map, and Queue Management. For example, one of the more expensive fixed dome cameras (iDS-2CD75C5G0) includes a 12-megapixel resolution (4K), two-way audio, and a choice of 2.8 to 12 mm lens, with a 30 m IR range or 8 – 32 mm lens, with a 50 m IR range. It also includes an AI capability called "Deep Learning Function" to identify up to 30 faces. The camera provides some image enhancement but doesn't include the specialized Wide Dynamic Range that is available from other manufacturers.
Hikvision also sells PTZ cameras with 42X zoom capability. One of the more expensive models has a resolution of 8-Megapixels and a Focal Length from 7.5mm to 315mm. The horizontal field of view is 60.4⁰ (wide) to 1.7⁰ (telephoto). The specs for the DS-2DF8C842IXG model "4K 42X DarkFighter IR Network Speed Dome" indicate a minimum illumination capability of 0.002 Lux. It also has an IR illuminator with a range of 500m
IP Cameras that Conform to the NDAA
Several camera manufacturers conform to the National Defense Authorization Act (NDAA), effective August 13, 2019, specifically section 889. This means they are the best choice for government projects that require products that comply with all government and international trade regulations.
Hanwha IP Cameras
Hanwha has several families of cameras that match many of the capabilities provided by Hikvision. The large number of families allows the security person to select the camera that meets a specific application. In many cases, the cameras have better performance and cost less, so there's no reason not to use them. Hanwha families include the most expensive P Series, the X Series, the T Series, the Q Series, and the least expensive A Series and L Series.
The A Series cameras, like the ANE-L7012R, are similar to the low-cost Hikvision models, except they feature IR illumination instead of white light, making them more covert. Both the Hikvision and Hanwha cameras have 120dB of Wide Dynamic Range (WDR), allowing them to be used when a bright background could wash out the foreground.
Hanwha Q Series IP Cameras include enhanced features, such as intelligent video analytics, Wide Dynamic Range, Built-in IR, Hallway View, & WiseStream II. The family has an affordable set of dome and bullet cameras, including 2-megapixel, 4-megapixel, and 5-megapixel cameras. The 4 and 5-megapixel models have remote zoom and focus lenses yet are very inexpensive.
The P Series is the top-of-the-line family from Hanwha. The cameras provide 4K resolution with excellent low-light capability. These cameras include Artificial Intelligence (AI-enhanced), allowing them to detect and classify people, vehicles, faces, license plates, and more in real time.
PTZ Cameras provide unique capabilities and are excellent for viewing a large area and zooming in on an object far away. The Hanwha X Series PTZ camera has superior zoom, resolution, and long-range viewing capability. For example, the XNP-9300 has 4K resolution, an IR viewing range of 200m (656ft), a 30X optical zoom lens, and very low-light viewing capability.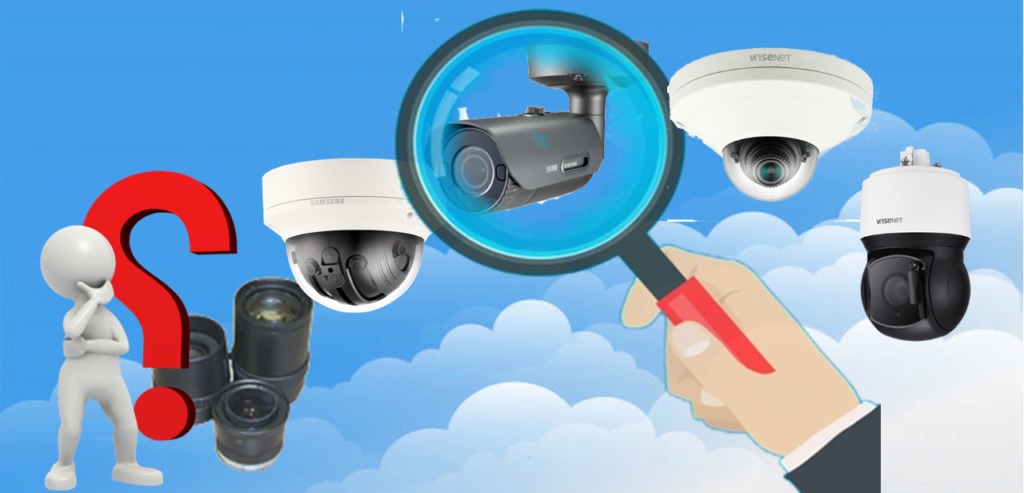 Summary of Alternatives to Banned IP Cameras
The article discusses the US government's ban on Chinese-manufactured cameras, including Hikvision, due to political and security concerns. It highlights the need for alternative security IP cameras that comply with the National Defense Authorization Act (NDAA). The article explains that even before the ban, security issues were recognized with Hikvision cameras, particularly their automatic router setting changes.
The article introduces alternative camera manufacturers, such as Hanwha and Axis, offering various price points and capabilities.
---
If you would like help selecting IP cameras that meet the NDAA requirements, please contact us at 800-431-1658 in the USA, 914-944-3425 anywhere else, or use our contact form.